Looking for fintech app development? Know how Zaver fintech app ruling the marketing and how you can start making money by developing zaver like app with Coruscate.
Peer to peer lending is nothing but lending money to people and businesses through online services. The companies offering these services usually operate online and lend at a lesser rate than the usual lending companies. All of us are aware of investments and a majority of us rely on banks for taking loans or investments. Investment is a term buzzing everywhere in modern days.
The P2P lendings or crowdfunding has offered a whole new set of investment opportunities for the stakeholders. P2P lending is trending and the next-gen investors are expecting a shift from the traditional means of business to the P2P lending apps for loans. Without any doubt, introducing this new platform does voice innovation.
One such startup that is into P2P lending is Zaver. According to a Techcrunch report, the company has raised $1.2 million in its first funding round.
About Zaver app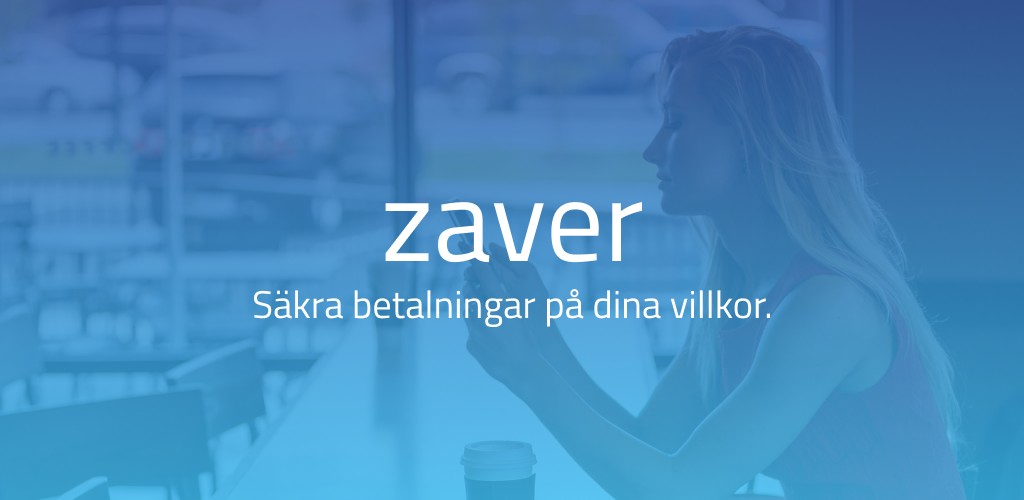 Zaver is a Swedish fintech company that has built a payment platform for enabling peer-to-peer trades and more. It was founded by Amir Marandi and Linus Malmen. The company aims to disrupt P2P payment solutions. They want to develop software and accompanying their app to bring together buyers, sellers, and merchants. This innovative approach promises to allow them to enjoy secure payments on the user's terms.
With its app, the startup wants to facilitate trades between people by offering them flexible payment methods such as direct payments including buy now and pay later and enabling installment payments.
For that, the Zaver platform claims to embed intelligent algorithms for fraud detection. The platform automatically creates verified digital agreements between the transacting parties.
This is the first platform-independent solution for P2P transactions.
4 features that make Zaver different
Zaver enables a safe intermediary so when someone pays with Zaver, they are sure to get their money. Their payments are not dependent on the buyer's payment to Zaver. So, the transactions are safe for the merchants. A seller doesn't need to worry about OM and when will they get paid. Under any circumstances, Zaver takes the risk, the seller does not.
Zaver provides a digital receipt to the buyers and the sellers with the BankID and the signature. This makes it easier for both of them to stay true to their deal and know what have they actually agreed on. The buyer and seller need to verify their identities with their BanklD thus the rogue and fraud buyers and sellers get automatically filtered. If any dispute arises, the receipt where both parties' signatures and BankID's are included and a product description that you have seen before the purchase are always handy.
If a user pays with Zaver, he is allowed to split the payments directly into the app and credit message directly with BankID. You can use the app while shopping from private individuals and choose a direct payment method, invoice or partial payments. You can buy the product instantly and pay as per your own convenience. This is the first time that financing is available for private purchases.
Zaver provides fast customer service in case of any questions or concerns. The users can directly chat with customer care through the app.
There is another most important feature is Zaver for Business. This feature enables the sellers to utilize the platform to increase the conversion and reduce their transaction costs. They aim to reduce the need for a physical card reader.
Who is benefitted by Zaver?
Young students who want to sell their iPhone on a classified site but in a secure way can use Zaver for payments. Any plumber who wants to buy a Golf but doesn't have enough amount to pay on the same day. These customers are provided a chance to change their lives with the Zaver easy payments.
The companies with omnichannel sales who sell their products and services online and offline are majorly benefitted with the Zaver app.
Scope of Fintech app development and apps like Zaver
There are many FinTech startups coming up in the market who have innovative aspects for the payment industry. The credit card industry is one of them. But, since the FinTech apps are supporting cardless payments, these apps are getting more and more popular among people.
There is a lot of scope for fintech app development in the industry. All you need is to hire the right fintech developer and create an amazing fintech app with outstanding features and extraordinary user interface. The apps providing a cheaper rate of interest gain the upper hand in the competition.
Apps like Zaver offering an automated individualized rate of interest based on the entire customer journey can keep more and more customers loyal to them.
Cost of P2P fintech app development
The cost of developing an app basically depends on the hours invested and the features included while creating the app. Here is a breakdown of a P2P fintech app development with us that will give you an overview of the time involved for each module and price charged for the same.

However, this is just a basic overview. Each business in the fintech industry has different needs and we understand the requirements of each of our clients in detail before suggesting them with a peculiar solution. Each P2P fintech app is built differently as the app store does not allow clones of any app to be listed. If you go for some fintech app clone development there is a chance of the app getting deleted from the App Store or you might not get much audience for your fintech app.
We can help you with great P2P Fintech app development for your startup. For detailed information regarding the scope of features and other such queries, please feel free to contact us for a free consultation session.
Our research team keeps updates about each new technology coming up in the fintech industry. We can help you out based on your personalized business needs and get you the best possible solutions for technological problems.
Connect with us through the contact us form for a free demo of P2P fintech app development.